accessplanit launches new Google Calendar integration!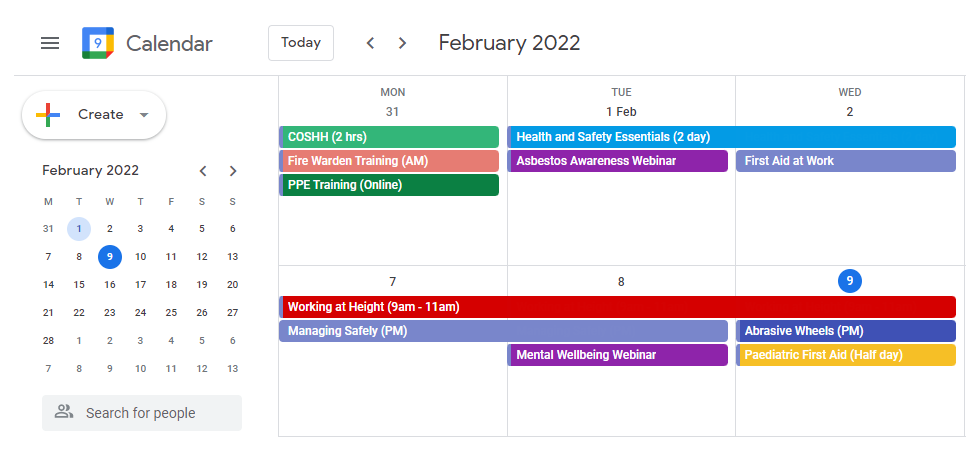 In accessplanit's latest feature release, we announced a brand new integration between our training management platform and Google Calendar.
Following a number of product requests from platform users, this integration allows our customers to now synchronise personal trainer diaries with their centralised calendar inside accessplanit's training management platform, allowing for ease of course scheduling and increased visibility across training resources.
Why did accessplanit develop an integration with Google Calendar?
Listening to our customers and prioritising developments based on their feedback has always been a core part of our development planning at accessplanit. We want to build a platform our customers love, and that means keeping our ears close to the ground, and prioritising feedback and suggestions from the people using our software day in, day out.
Using Productboard, customers of accessplanit can stay up to date with completed developments, access the roadmap for future releases, and submit their own product suggestions! This space represents an interactive community where platform users can get feedback and support from other customers who want to shape the future of our product.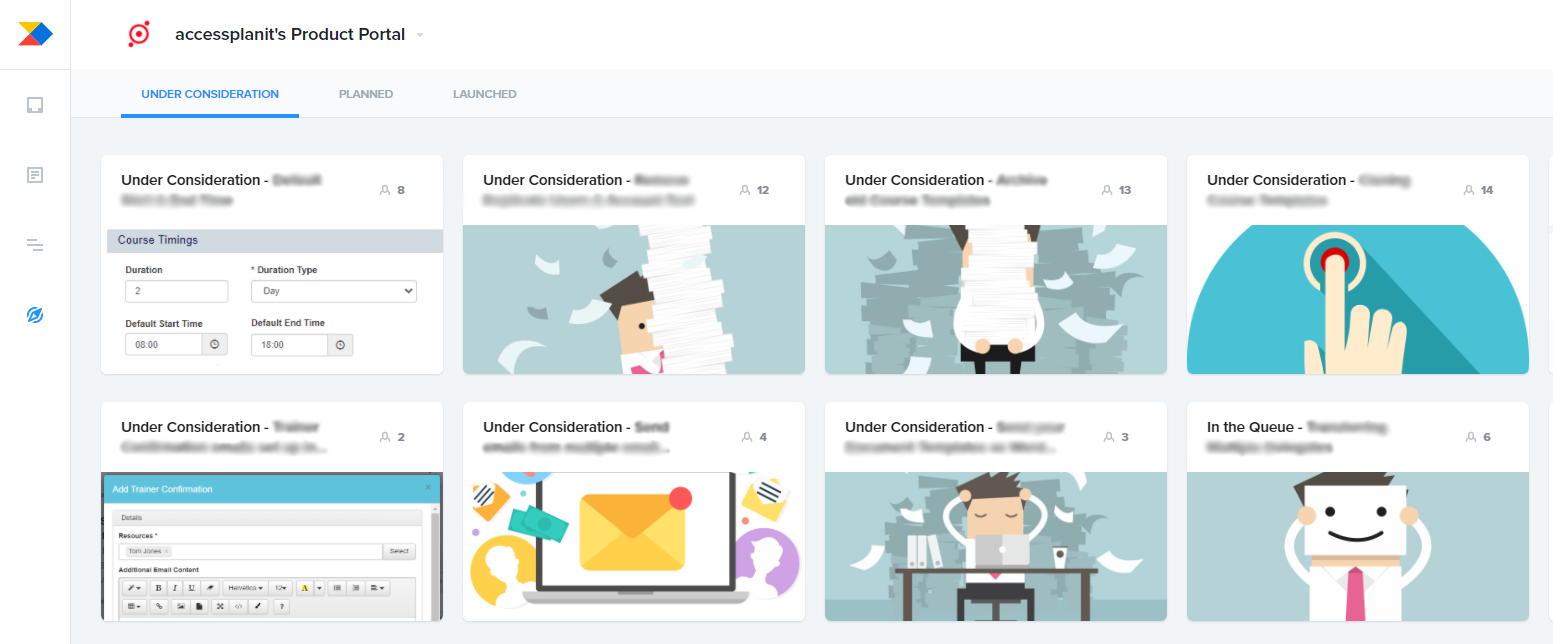 A Google calendar integration has been a crowd-favourite for customers in Productboard over the past few months, mainly due to the growing popularity and increased adoption of tools within Google Workspace.
accessplanit's Exchange integration has been been a popular add-on feature for our Outlook customers for quite some time, and it made sense for us to support our Google Calendar users with functionality that supported them too.
Why is an integration between accessplanit and Google Calendar so important?
Most training providers operate with hundreds of different resources at any one time, sometimes on a global scale. There's often many moving parts within resource management, relating to trainers, venues, equipment, technology, collateral and endless other things. The challenge for providers is that access to resources and their availability is rarely static - they're fluid. Technology can break. Trainers take annual leave. Equipment needs reordering. Without a centralised hub to manage all of your resources, it can be a painstaking task for course coordinators and administrators to keep everything in check.
This can lead to a number of administrative challenges, such as:
Administrators having to ring trainer to confirm availability in order to schedule a course
Scheduling clashes due to unforeseen and unexpected commitments that weren't logged
Delays in course creation and scheduling due to lack of trainer visibility
Cancelled courses, frustrated customers and loss of revenue due to miscommunication
A Google Calendar integration looks to align the human resource of a training business, and improve the visibility of trainer availability, providing a number of benefits to the training business.
The benefits of accessplanit's Google Calendar integration
Effective resource management has been a challenge for busy training departments since the dawn of time. The synchronisation of trainer calendars allows providers to operate much more efficiently. In particular, we recognise 6 main benefits of this integration for our customers:
1)

Real time visibility

The two platforms synchronise every 15 minutes, so course co-ordinators can be safe in the knowledge that nothing unexpected should impact the scheduling of a course. The synchronisation also benefits the trainer too, and allows them to better manage their own schedule, and understand where they need to be and when.
2)

Confidence in course scheduling

It's a painstaking process for course coordinators to work through a list of candidate trainers for a course, not least without access to their diaries. This results in many providers having a 'provisional' trainer linked to a course, with confirmation required nearer the time. With the Google Calendar integration, coordinators can schedule with confidence, safe in the knowledge that instructors have availability for that date.
3)

Centralising operations

By integrating Google Calendar with accessplanit, it eliminates the need to rekey information in to another platform, and avoids any chance of human error occurring when blocking out time or copying data over. Resource allocation and availability of trainers can be pulled in to a single view, giving customers all the tools they need in one place to ensure a successful training event.
4)

Speed and convenience

Ultimately, courses can be scheduled much faster with everything in one place. This is significant when we consider that 31% of training professionals said course and event scheduling was one of their most time consuming administrative tasks in 2021, according to our annual Training Industry Benchmark Report.

By speeding up the course scheduling process, administrators can focus their time on other tasks such as creating course material, promoting courses and running reports.
5)

Better relationship with trainers

A stressed course coordinator and a busy trainer don't always see eye to eye. With accessplanit's 'gCal' integration, trainers are updated in real-time when there is a change to the course. For example, if a course was cancelled, the trainer would be notified immediately, with the event cancelled in their personal diary. Delays and errors are things of the past, which all helps to maintain a harmonious relationship with trainers.
6)

You set the rules

It may be the case that you have trainers employed by your company, but also work with a bank of freelance trainers too. In this event, you can determine how the synchronisation works at a trainer level, whether that's pulling appointments from the personal calendar, pushing appointments in to that calendar, or a 2 way sync. For example:
Trainer A (employed by company)
For trainer A, his daily schedule and time allocation may be decided by the company, therefore only a one-way sync is required from accessplanit to his personal diary. His other activities in his personal calendar aren't of concern to the business.
Trainer B (freelance trainer)
Trainer B on the other hand works with a number of other training providers, and her diary tends to get quite full. In this instance, a two-way integration makes sense, both to pull in her availability (& unavailability) to aid scheduling, and to update her calendar with any course you schedule for her to teach.
Interested to learn how accessplanit's Google Calendar integration can help your business? Book a demo with one of our experts today!