2021 rebrand: Join us on our journey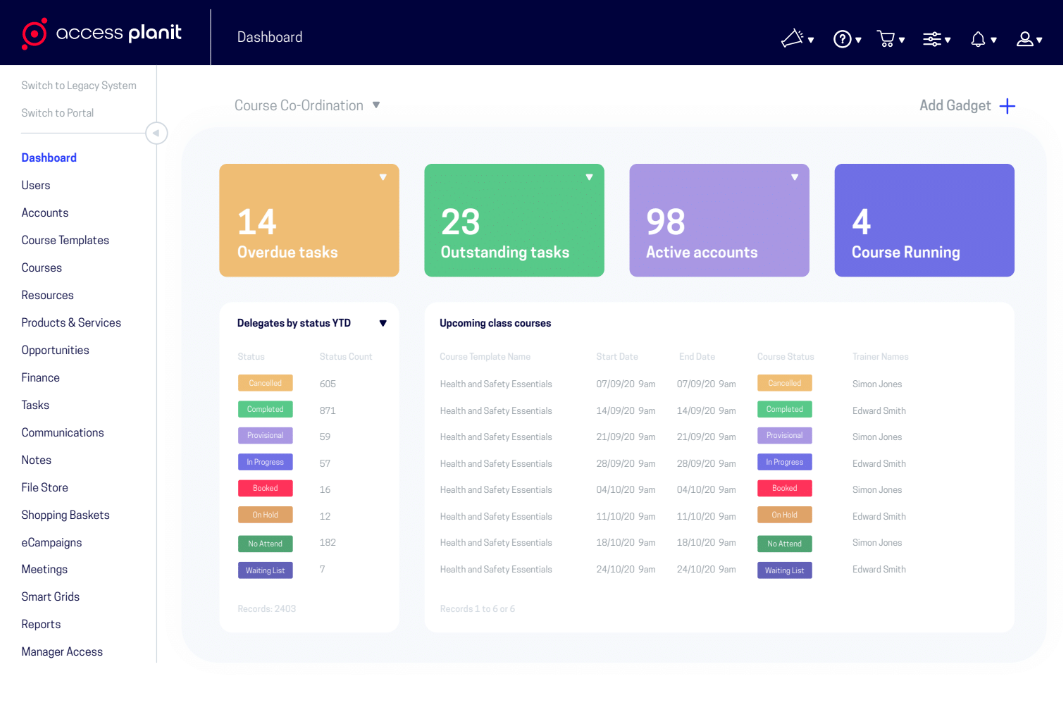 At accessplanit, we have recently entered our 20th year in business – a period that has seen a great deal of exciting change and growth. As such, it was time for our outside to adapt to mirror who we are now. Over the last 6 months, we have been working hard behind the scenes planning and preparing a rebrand - the time has finally arrived to unveil a creation that has been a long time in the making!
Why did we rebrand accessplanit?
Rebranding is not a decision to make lightly, nor did we.
As our team and customer base has grown, we have increasingly recognised the importance of defining exactly who we are. We want to be specific and transparent about our purpose, our mission, our values and where we are heading. This extends far beyond our ethos, through to our product strategy.
It would be wrong to suggest we are the same accessplanit we were ten years ago, and our old brand did not reflect the accessplanit we have become. For us, making sure our brand reflects who we are is key to our success.
Aesthetically, the blues and greys that we currently use have become tired and drab and no longer echoes who we are. It no longer reflects our personality, the journey we are on, the passion of our people and where we are going. We are really excited about the next phase of our journey and we wanted the visual identity to reflect that.
Outside of aesthetics, our messaging has evolved too. We want to be very clear on our strengths, what makes us different and we wanted to pull everything together and create consistency.
What does our new brand represent?
We wanted our new brand to represent who we are, not what we want to be.
For accessplanit, this centred around some key themes:
Modern and forward thinking: Our brand needed to stand the test of time. As a company, we are constantly evolving and looking for ways to improve ourselves and our product. Staying ahead of the curve was important.
Passion and trust: The accessplanit team breathe passion and enthusiasm. Building a great business for each other and for our customers.
The journey: As an organisation, we are tenacious with big bold ambitions. We know where we are headed, and the brand needed to reflect this exciting journey that we are on.
A nod to the past: We are proud of what we have achieved and how far we have come. The branding exercise was not about reinventing ourselves – evolution rather than revolution as we like to put it.
Has your mission, values or vision changed as part of the rebrand?
Our mission, values and vision are a key part of who we are and therefore have not changed as part of the rebrand – these have been carefully crafted over the past three years and are well embedded within our culture.
It was precisely our mission, values, and vision, in fact, which made us realise the existing brand did not reflect who we are or how we want to be seen.
How has accessplanit's brand messaging changed?
When creating our new brand messaging, we wanted it to be simple and clear. Software has a reputation for being complex, intricate, and confusing at times, all of which is conducive to a poor experience for our customers, prospects, and each other. We were also keen to differentiate ourselves. You see the same buzzwords everywhere in the software industry, we felt our new brand messaging presented a useful opportunity to show how we are different.
After considering the above, we came up with the following words and phrases which help to accurately convey our brand messaging:
Configurab

ility:

We get to know our customer's business, so we can configure the software to get you the results they want.

We take pride in the flexibility of

accessplanit's

platform

, and we feel this is a key difference from our

competitors.

Service

and support

:

From initial introduction and launch through to optimisation, our team of experts guide our customers through every step of their journey.

We are extremely proud of the

relationship we have with our customers, and the dedication our team

has to

supporting

them

,

and this is what makes us different to work with.

All in one:

Our

all in one

software gives our customers everything they need in one place.

accessplanit's

platform

has all the functionality a training provider needs to be successful.

It is

an end-to-end solution that negates the need for

disjointed systems and spreadsheets.

Results:

We recognise that every training provider has different objectives, therefore we have created a solution

that is

configured

to achieve the results

customers want.

Automation:

At the heart of

accessplanit's

solution is automation

.

Saving 50%

of

time on

administration frees up our customers to

m

ake more time to manage what matters to your business.
As part of our core messaging, we have also looked into the terminology and phrases we use to communicate both internally and externally.
What else has changed as part of the rebrand?
We knew when we started the rebrand project it was going to be a fairly comprehensive operation. Whereas some businesses may look to simply update a logo or illustrations, we had big aspirations for our new brand.
It was nine months ago since we first held initial talks with our creative agency. Since then, countless hours have been sunk in to planning, perfecting, and implementing the new brand across the business. It is a makeover that has been long time in the making, and there has certainly been a lot of love gone into it, which we hope shows!
It is easy to overlook just how much work is involved in a rebrand project like this, from coding, designing hundreds of documents and guides, rendering hundreds of videos and everything in between.
Some of the key things you'd expect as part of a rebrand include:
Logo




Illustrations
Colour Palette

Website

Typography

Messaging

Tone of voice
What does this mean for our customers?
Creating a brand that our customers love has been at the forefront of our minds throughout. Many customers that we work with are long term partners – they have seen us evolve and are very much a part of who we are and what we represent – we take this responsibility very seriously.
As mentioned earlier, aesthetically we wanted to switch things up from the blue and grey that currently dominates our platform. We knew from the start that UI and UX enhancements would form a core part of our rebrand.
We have an exciting few weeks ahead. The next step on our journey is updating our training management platform to our new brand!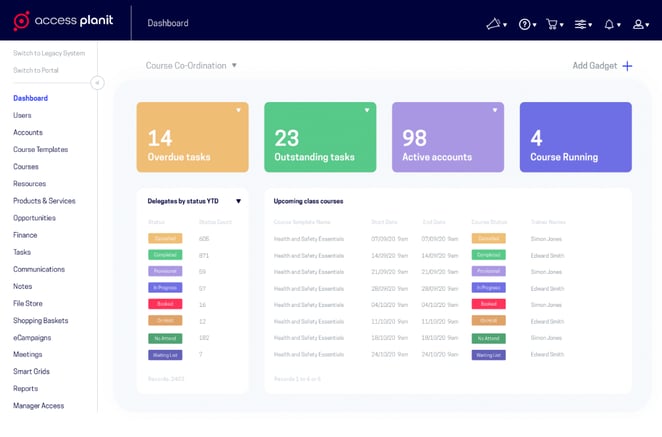 To infinity and beyond!